---
The Esther Avraham Service Commitment
It's all about the people. The teams in each one of Esther Avraham's holding companies was carefully chosen to provide a unique customer service experience.
Personal attention to any inquiry, every step of the way - before, during and after - we are here for all your needs. each tenant is central and important - and the success of the project is always a sum of many small successes with each and every tenant.
Thorough plans and organization - every project is comprised of a detailed plan that includes schedules, securities, and details about the scope and additions made to the project, and a full project specification. Everything is completely transparent to the tenants, available to view in real time.
Full environmental development - 360 degrees: we specialize in urban environment development, as well as the residential development. The environment around the residential buildings is treated separately and thoroughly to ensure the project is perfect in and out. Thus we lead a vision that includes upgrade of utilities, streets, gardens, parking areas, parks, and even set up boutique shopping centers and entertainment / commercial areas that are both elegant and modern.
Design, planning, and modern technologies - to maximize the value add of the project we invite to the project some of the leading architects in Israel, create stunning designs and use the best technology has to offer to develop the building and the surroundings, not just to create a better life and a better future for you, but also to maximize the added value of the project.
Quality & vision of the future: Esther Avraham Holdings leads projects with great emphasis on quality and safety, keeping the highest standards in quality management and construction. Thus the project is built to last, for many generations to come - and will be a true asset and home to the tenants.
Innovation and creative thinking as basis for superb results in every project. In Esther Avraham we initiate the project based on financial and legal effectiveness, identified by the new tools created by Esther Avraham in a way that allows maximizing the project potential from the beginning and allow it to be of the highest quality, with better added value, better infrastructure, and thus produce the best result for all the partners.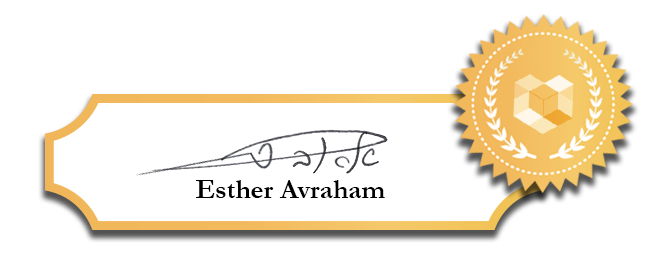 ---